VIP Membership are a perfect option to see the best of
Broadway year-round at Beef & Boards. 

New memberships for the 2021 Season are no longer available at this time. 

Memberships for the 2022 Season will be on sale this fall! 
All members enjoy buy-one-get-one-free tickets throughout the season!
The cost of the VIP Membership does not include the tickets to the show. Purchasing a membership applies those benefits to your account — the main benefit being the option to Buy-One-Get-One free tickets. On average, VIP Members save from 30% - 40% off regular ticket pricing and fees, depending on how many productions they attend throughout the season. 
Members don't pay service fees and may exchange their tickets free of charge - one time per show - by calling the box office at least 48 hours in advance of their show date.
A ticket to Beef & Boards include dinner, the production, coffee, tea, or lemonade, and tax, as well as the perks listed in the membership descriptions. Only one membership is required for each pair attending.
Purchase of one full-price admission must accompany each VIP membership, each time a membership is used to attend
. Membership discount is not valid with any other discount or promotional ticket.  
All active 2020 VIP memberships will be valid for our 2021 season through December 23, 2021.  

 
Customer Account
Box Office Hours
Tue - Sun  10 AM - 7 PM
*Wed. close at 5pm
Monday CLOSED
BOX OFFICE
317.872.9664
---
LOCATION
9301 Michigan  Road
Indianapolis, IN 46268
---
Show Times
Tues - Sat Evenings
Open   6:00 pm
Dinner    6:30 pm
Curtain  8:00 pm
Weekday Matinee
Open   11:00 am
Lunch    11:30 am
Curtain  1:00 pm
Sunday Matinee
Open   12:00 pm
Lunch    12:15 pm
Curtain  1:30 pm
Sunday Evening
Open   5:00 pm
Dinner   5:30 pm
Curtain  7:00 pm
---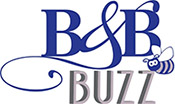 Beef & Boards E-Newsletter
Sign Up Here