Tickets
---
Please add only one show in each order.
Start a new order if you would like to add tickets to more than one performance. 
*Many tables on our seating chart have specific requirements and are subject to share with other guests. Beef & Boards reserves the right to move seating selections if necessary. 
VIP Tickets - Information for Booking online 
* Only Full price and BOGO free member tickets are available to book online. Child tickets and additional promotional tickets must be purchased by calling the Box Office at 317-872-9664. 
* If you don't see your complimentary tickets availble, you may have selected a performance that is outside of that VIP benefit option. Please select a different date to see your complimentary tickets. 
* Add as many additional full price tickets without service charge as you would like by using the full price member ticket option. 
* If you already have an order that you wish to exchange to a different date, this cannot be done online.  All ticket exchange must be made through the box office at 317-872-9664.
Member tickets available ONLY with PAY NOW option online. 
Please add only one performance date per order. 
*If you don't see tickets available for purchase below, you are not logged in to your VIP customer account, please
LOGIN
first.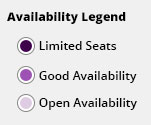 ---
Are you a 2022 VIP Member?
* CONGRATULATIONS *
You've taken advantage of the
best perks we offer!
Click the link below to unlock
all your great member benefits: 
---
Not a VIP Member?
Want to learn more?

Box Office Open Daily
10 AM - 7 PM  
(10am-5pm on Wednesdays
& Closed on Mondays)

BOX OFFICE
317.872.9664
boxoffice@beefandboards.com
---
LOCATION
9301 Michigan  Road
Indianapolis, IN 46268
---
Show Times
Tues - Sat Evenings
Open for Buffet   5:30 pm
Curtain  8:00 pm

 Matinees
Open for Buffet   10:45 am
Curtain  1:00 pm
Sunday Evening
Open for Buffet 4:45 pm
Curtain  7:00 pm
---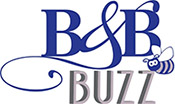 Beef & Boards E-Newsletter
Sign Up Here