Temporary Intermission
After a nearly four-month period of being dark, the stage lights once again shined for the
opening of our production of Beehive on July 8.
With stringent health and safety protocols in place, it was appropriate under state and local
guidelines to reopen in late June. We were committed to putting the safety and welfare of our
guests, staff, and performers above all else.
However, since our reopening, the COVID-19 trends in Marion County and Indiana have worsened. As committed as we were to producing live entertainment in a safe and welcoming environment, these trends have brought us to the difficult decision to once again take an intermission. Ceasing operations will protect the welfare of everyone who loves Beef & Boards: our patrons, our staff, and our incredible performers.
This is not goodbye. We hope to be back soon, providing the best of Broadway and more. Please visit our website often for the most up-to-date information about our next reopening.
We will be here, waiting for you. And when the time is right, we will welcome you back with open arms. Take care of yourselves, and take care of each other. We will all get through this together.
Masks Required:
Indianapolis city officials have mandated that masks are required in all indoor spaces where the public gathers effective July 9, 2020. We are required by law to abide by this order, and anyone who is not wearing a mask cannot be admitted into the theatre. All Beef & Boards staff are required to wear masks at all times. Guests may remove their masks only while dining.
What's On Stage
---
Customer Account
VIP MEMBER LOGIN

Box Office Hours

The Box Office is currently closed. 
BOX OFFICE
317.872.9664
---
LOCATION
9301 Michigan  Road
Indianapolis, IN 46268
---
Show Times
Tues - Sat Evenings
Open   6:00 pm
Dinner    6:30 pm
Curtain  8:00 pm
Weekday Matinee
Open   11:00 am
Lunch    11:30 am
Curtain  1:00 pm
Sunday Matinee
Open   12:00 pm
Lunch    12:15 pm
Curtain  1:30 pm
Sunday Evening
Open   5:00 pm
Dinner   5:30 pm
Curtain  7:00 pm
---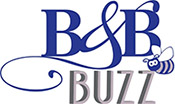 Beef & Boards E-Newsletter
Sign Up Here