Beehive: The 60's Musical
July 8 - August 9

BEEHIVE: The '60's Musical is a wild toe-tapping, head shakin' musical tribute to the rockin' women who made the music of the era so special – everyone from Lesley Gore to Janis Joplin, from the Shirelles to the Supremes, Aretha Franklin to Tina Turner, and every woman in between! With two dozen beloved hits, the show takes you on a journey through song, documenting the dramatic changes that America underwent during the '60s. BEEHIVE The '60s Musical will have you dancing in your seats and coming back for more!

SONGS INCLUDE: THE NAME GAME • RIVER DEEP • NATURAL WOMAN • MY BOYFRIEND'S BACK • ONE FINE DAY • TO SIR WITH LOVE • IT'S MY PARTY • PROUD MARY • WHERE THE BOYS ARE • MAKE YOUR OWN KIND OF MUSIC
Rated PG
A discount of $6 off per ticket available to children ages 3-15. Children under age 3 not admitted to this show. Not all shows may be suitable for all ages.
Tickets 
VIP Member LOGIN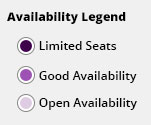 Please add only one performance date per order.
---
Customer Account
VIP MEMBER LOGIN


Our Box Office is now open
Box Office Hours
Monday - Friday
10am - 5pm
BOX OFFICE
317.872.9664
---
LOCATION
9301 Michigan  Road
Indianapolis, IN 46268
---
Show Times
Tues - Sat Evenings
Open   6:00 pm
Dinner    6:30 pm
Curtain  8:00 pm
Weekday Matinee
Open   11:00 am
Lunch    11:30 am
Curtain  1:00 pm
Sunday Matinee
Open   12:00 pm
Lunch    12:15 pm
Curtain  1:30 pm
Sunday Evening
Open   5:00 pm
Dinner   5:30 pm
Curtain  7:00 pm
---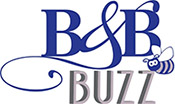 Beef & Boards E-Newsletter
Sign Up Here